Problem
If an object list is filtered by a date, a correct entry is not displayed as a result.

The problem appears because the table content is wrapped in <ul><li> ... </li></ul> elements - that results in the filter query not working.


Current solution
For the object list, the configuration Display of grouped data (multi-value categories) must be set to Comma separated (side by side). Is currently only valid from version 24.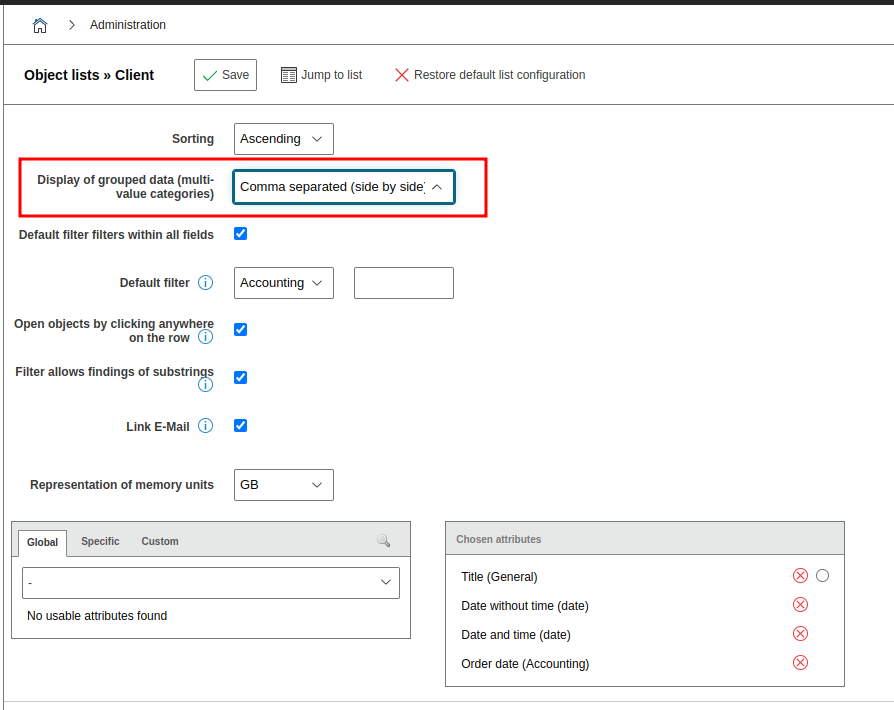 Then the search for the date works.